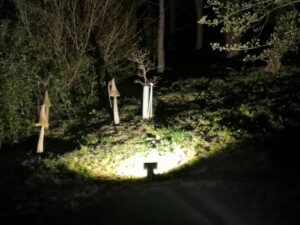 Along with other businesses, from June 15th, Electrical and Test will begin to operate as normally as we can.
During the first phase of lockdown when we were all told to "stay at home" we only undertook emergency work.
When lockdown was eased, and we were all told to "stay alert" we additionally began working on essential repairs and maintenance but not things that were upgrades or improvements that could be put on hold.
From June 15th we will now open to most other works. This means that we will now be able to undertake works that are being undertaken for house improvement, upgrade, cosmetic or aesthetic reasons.
Examples of types of work we will now be undertaking:
Fault finding, for example you have been living with something that doesn't work but wasn't unsafe.
Rewires and new works, for example you are renovating or extending your home.
Upgrades, for example you would like some smart technology, some new light fittings, extra sockets or some new garden lighting.
Emergencies, for example the power has tripped and won't come back on again, you are receiving electric shocks from accessories or something is overheating or has set on fire. (we have been available for works such as this throughout the lockdown.)
Essential Repairs, for example, a light fitting or extractor fan has failed, a socket, switch or fuse board has become loose on the wall or you outside lights have filled up with water trip your breakers if you try to use them.
Maintenance, for example your Periodic Electrical Inspection is overdue, your emergency lighting needs its regular test, or your smoke alarms have started "chirping" to indicate they need batteries changing or the detectors replacing.

As before we will assess how we can conduct the works whilst maintaining a social distance and we are maintaining enhanced hygiene such as hand washing on arrival.
To make social distancing as easy as possible we will give you a fixed time and date when we will attend so we don't arrive without warning. We will try during the works to maintain a safe distance (at least 2 metres) from any household occupants.
If you are in a household where an individual is experiencing symptoms or is being shielded, we can only undertake works to remedy a direct risk to the safety of the household and in that event we will make an extensive plan with you by phone first to undertake the works as safely as possible.
I will post further updates as and when the situation changes, for now as ever, stay safe everyone.
Darren Briddock
Director, Electrical and Test Ltd